Would you just look at that? Over the past two years, the price of oil has dropped precipitously. At the start of 2014, a barrel of Brent crude would set you back about $108. At the start of 2015, it was about $55. But now, at the beginning of this new year, it has dropped below $35. That famous black gold has lost some of its lustre.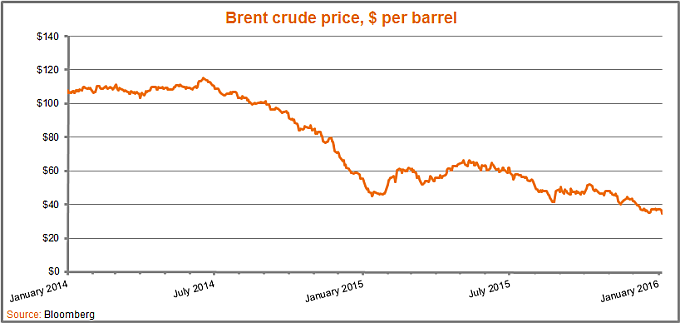 This affects economies and geopolitics, but it also affects your wallet. After all, many of our everyday purchases come from oil, and they're currently becoming cheaper by the day. The average price of a litre of unleaded has declined from £1.30 to £1.02, or by 22 per cent, since the beginning of 2014. The price of a litre of unleaded has declined from £1.38 to £1.06, or by 23 per cent.
And some retailers are going even lower. One of the early news stories of this year was that major supermarkets have cut the price of diesel to below £1 a litre, after they did likewise for unleaded in December. It's a motorists' paradise out there.
How long can it continue? According to the chief executive of BP, there might be another two years of low oil prices to come. Observers at both OPEC and Goldman Sachs are anticipating $20 barrels. All of which makes it sound very likely that our wallets will be unburdened even further.
But we shouldn't get too excited or complacent. Cheaper oil, and therefore cheaper petrol and diesel, could have nasty side effects. Consider, for instance, the position that George Osborne is in. During the last Parliament, he gave up a lot of tax revenue to freeze or slightly cut the amount of fuel duty that we pay. In the early months of this Parliament, he may be wondering whether he need be so generous when fuel prices are falling anyway. He might decide that he can get away with raising duty levels.
The Chancellor is under pressure to do so, too. There's the ever-persistent national debt that needs paying down. And there's last year's dictate from the Supreme Court that more should be done to curb the pollutants emitted by diesel engines. A tax hike could help Osborne on both fronts.
That, however, is for later in 2016. Let's begin the year with a cheer and a toast to low oil prices.