LeasePlan reveals outcome of study of over 2,0001 drivers to understand the use of motor industry jargon and its impact on drivers looking to purchase a product or service.
Only 10% of respondents claimed they knew the meaning of key industry terms – which if you equate to the business car landscape (970,000 2 employees paying BIK tax on a car) – 873,000 drivers are potentially driving under an agreement that they don't fully understand.  Caught up in the confusion is the estimated 450,000 3 'cash for car' takers – with the revelation that 38% agreed, or strongly agreed, that finance or motor industry jargon actually put them off purchasing a product or service –  potentially opting for easier to understand 'cash option' rather than discovering the benefits of leasing.
In addition, over half (56%) agreed, or strongly agreed, that when using abbreviations or jargon, they have sometimes been left more confused than beforehand.
When it came to asking for help to understand jargon or an abbreviation, the research found that men are more confident than women. 39% of male respondents said they felt very confident to ask for advice versus only 28% of female respondents. At the other end of the spectrum, 12% of men said they were not confident and would prefer to look up any meanings themselves, versus 18% of women.
Terms used in the world of fleet can be understandably mystifying to those who do not use them on a regular basis. That's why we have introduced a clearer, jargon free way of communicating with our customers and drivers.
To make life easier LeasePlan have put together a 'jargon busting' guide to help to boost fleet knowledge as well as create a simple to share document for drivers. View our acronyms and abbreviations guide here.
YOU MAY ALSO BE INTERESTED IN…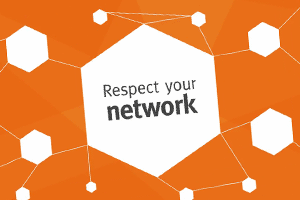 ---
Sources:
Methodology: The Omnibus survey was carried out with Bilendi, conducted on 5th December 2016, and collected responses to questions from 2006 respondents.
HMRC identify 970,000 employees as paying benefit-in-kind (BIK) tax on a car (BVRLA estimates between 80,000 to 100,000 company cars are sourced through traditional salary sacrifice schemes).
Deloitte estimate 360,000-450,000 employees have a cash allowance option.