Driving couples to distraction
Written by LeasePlan UK | Posted on 14.02.2018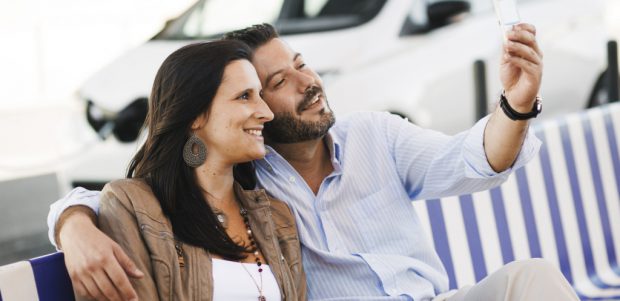 Over half (51%) of Brits consider themselves a better driver than their partner, research from LeasePlan UK has revealed. Despite February 14th being the most romantic day of the year, the sentiment does not extend behind the wheel.
Over half (51%) of Brits consider themselves a better driver than their partner
52% are fault-finding back-seat drivers, with tailgating, driving too fast and bad parking the cause of arguments
More than two-fifths (42%) of Brits prefer to drive alone and use the time to be in their own space
More than half of motorists surveyed admitted they nag their partners about their driving, with driving too fast (23%), bad parking (16%) and tailgating (11%) being the main offences. Beeping the car horn, road rage and indicating too early were also highlighted as reasons for berating their partner's driving ability.
The LeasePlan data gleaned from over 1000 respondents across the UK, also suggested that men are more likely to consider themselves as the better driver (64%). Men were most concerned with their partner's parking ability (19%). Women, on the other hand, found most fault with speeding (28%).
Research showed that Brits prefer using their car as a way to escape their partner, as more than two-thirds (42%) admitted their favourite part of driving is being in their own space.
Matt Dyer, LeasePlan UK Managing Director commented:
Drivers need to focus on the road ahead; and with passenger distractions being a cause of 2000* accidents a year, it's more important than ever to keep a level head, leave 'back seat driving' tips to a minimum and save any arguments for outside the car.
---
* Reported Road Casualties Great Britain: 2016, Department for Transport, 2017, Table RAS50001
You may also be interested in...
Budget leaves drivers in the dark Drivers will have to wait until next spring to see how the Government intends to mitigate the impact of WLTP on company car tax...