The accounting standards for lease accounting are changing. From 2019, new standards will apply to all companies reporting under IFRS or US GAAP, which are mainly listed companies.
As you would expect from a global leader in fleet management and driver mobility, LeasePlan is taking a proactive approach to helping companies implement the new lease accounting standards as efficiently as possible and it's for this reason we are hosting our second webinar on the topic.
Watch our Lease Accounting Webinar 
In the What's next in lease accounting webinar – together with a lease accounting expert from PwC, LeasePlan address the upcoming changes; how these changes will impact you, and what we will do to support our customers.
Who should watch? 
The webinar is open to anyone interested in the upcoming lease accounting changes. At LeasePlan, we are actively working to make the transition to the new standards as smooth as possible for lessees. This webinar is aimed at providing information and guidance to both fleet managers and financial professionals.
Watch the webinar here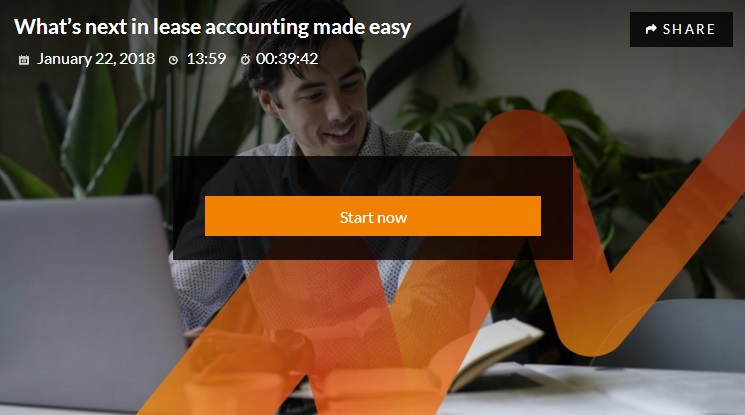 For further information please speak to your LeasePlan Account Manager or get in touch here to speak to a member of our Consultancy Services Team.