LeasePlan's strength is, in part, the strength of its network. We are a member of, or otherwise affiliated with, various trade bodies that provide real benefits for our customers. These include the Association of Car Fleet Operators (ACFO), the British Vehicle Rental and Leasing Association (BVRLA), the Finance and Leasing Association (FLA), the Freight Transport Association (FTA), and the Society of Motor Manufacturers & Traders (SMMT). So how does our involvement with these organisations benefit you, our customer?
ASSOCIATION OF CAR FLEET OPERATORS (ACFO)
For over 40 years, ACFO has represented the people in charge of fleets. Its members make daily decisions about the cars and light commercial vehicles in the fleets of corporations and SMEs, alongside affiliated organisations that include manufacturers and leasing companies. LeasePlan is heavily involved with ACFO, with several of our customers on its board.
ACFO is a large and friendly network. It unites fleet professionals from many different industries – and from many different parts of those industries – so they can discuss each other's experiences. This knowledge sharing is done at regional meetings, national events and even on social media.
But ACFO also amplifies its members' voices, and ensures that they are in constant conversation with other fleet bodies and with politicians. In fact, the views of its members are regularly considered as part of the Government's legislative process.
LeasePlan's involvement with ACFO helps to put us – and our customers – at the heart of these discussions. We are in touch with fleet decision-makers from all over the country, ready to share our expertise with them and to learn from theirs.
BRITISH VEHICLE RENTAL AND LEASING ASSOCIATION (BVRLA)
LeasePlan isn't just a member of the BVRLA. Our Managing Director, Matt Dyer, has been appointed as its Chairman[1] from May 2017 onwards.
The BVRLA is the trade body for the vehicle rental and leasing industry, and has been for almost 50 years. Its members are signed up to a code of conduct that specifies how they must deal with their customers. And so, LeasePlan's customers can be assured that they are receiving the highest levels of service.
LeasePlan's membership of the BVRLA provides other assurances for our customers. We have signed up to its guidelines on 'fair wear and tear', which ensure that you know what's expected when you hand a vehicle back, preventing nasty surprises and unexpected costs. And its conciliation service helps to resolve any issues between lessees and their suppliers. The market is safer and fairer because of the BVRLA's efforts.
As the voice of the rental and leasing industry, the BVRLA also speaks to the Government on our behalf. This means that our customers get the representation that they deserve. In recent months, for example, we combined our efforts to take businesses' concerns about changes to Salary Sacrifice rules to Ministers in Parliament.
FINANCE AND LEASING ASSOCIATION (FLA)
The FLA represents the asset, consumer and motor finance sectors. Membership of this organisation means that LeasePlan has a position among the banks and other companies that provide financing so that people can afford cars and other assets.
The FLA works to ensure that people aren't taken advantage of by the finance sector. All its members are signatories of its Lending Code, which helps to reassure consumers that they are dealing with a reputable lender or lessor. If any consumers feel that this Code isn't being followed and they are being treated unfairly, then they can issue a complaint through the FLA itself.
As with many of the other bodies that LeasePlan works with, the FLA makes sure that its members' views are heard. It lobbies both our national Government and European legislators to create a business environment that is good for its members, as well as safe and transparent for their customers.
Working together with the FLA, LeasePlan helps fleets put the best financing in place for their vehicles. We give you the peace of mind that comes with having a trusted partner watching every penny – as our annual Value Statements attest.
FREIGHT TRANSPORT ASSOCIATION (FTA)
LeasePlan is proud to sponsor the FTA's annual Van Excellence Driver of the Year awards – which celebrate the most skilled, knowledgeable and safest van drivers in the country.
But these awards are only part of the FTA's work. Through its Van Excellence programme in general, the FTA educates its members about compliance, and then helps them to implement it. This results in happier, more confident drivers, as well as in more efficient fleets.
And the FTA goes beyond vans too. It looks out for the interests of businesses involved in logistics, whether they use vans, trucks, trains, boats or planes.
This is demonstrated by the FTA's training schemes and their compliance guides, as well as by the operational and after-sales support they offer businesses. It is also demonstrated by the campaigning they do at the local, national and European levels. For example, the FTA is a strong supporter of the FairFuelUK campaign, which aims to reduce the burden of Fuel Duty on individuals and businesses.
LeasePlan's association with the FTA helps us to keep our customers up-to-date with what constitutes best practice in the industry.
SOCIETY OF MOTOR MANUFACTURERS & TRADERS  (SMMT)
While other associations may focus on their niche of the automotive industry, the SMMT covers all of it. Alongside LeasePlan are 650 other members[2], from giants like Nissan and Ford to smaller businesses that manufacture the components, sell the vehicles and care for them afterwards. The SMMT even counts other trade associations, such as the BVRLA, among its members.
The SMMT has been at the heart of British motoring for over a century, representing the interests of the automotive industry to Government and other stakeholders. Few organisations in any sector can match the SMMT's authority and influence. Its regular reports on the state of the industry and the issues facing it are essential reading in the motoring world and beyond.
The breadth of the SMMT's membership also allows it to unite companies with different specialities – purchasers and supply chain companies, for example – to foster new and productive relationships.
Our membership of the SMMT means that LeasePlan is working with businesses from across the automotive sector. That collaboration strengthens our voice, and leads to innovations that in turn benefit you, our customers.
Useful Websites:
 Association of Car Fleet Operators (ACFO) www.acfo.org
 British Vehicle Rental and Leasing Association (BVRLA) www.bvrla.co.uk
Finance and Leasing Association (FLA) www.fla.org.uk
Freight Transport Association (FTA) www.fta.co.uk
Society of Motor Manufacturers and Traders  (SMMT) www.smmt.co.uk
---
If you would like to find out more about our involvement with these organisations – as well as what it means for you please speak to your Account Manager in the first instance or if you are not yet a customer you can speak to a member of the New Business Team on:
Tel: 01753 802 098
Email: newbusiness@leaseplan.co.uk
YOU MAY ALSO BE INTERESTED IN…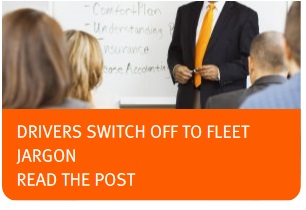 Sources:
[1] http://www.bvrla.co.uk/news/press-release/matt-dyer-appointed-vice-chairman-bvrla-agm
[2] https://www.smmt.co.uk/about/