Everyday ideas
From everyday fuel costs to unexpected repair bills, there are so many different things that can have a big effect on your organisation's bottom line. With fuel prices, insurance premiums and other costs on the rise, those considerations are more important than ever.
Number #1 concern
It's little surprise, therefore, that our research has found that costs are the number one concern among fleet managers. No matter the size of their organisation or the industry that it operates in, all fleets face the same pressure to make their budgets go further.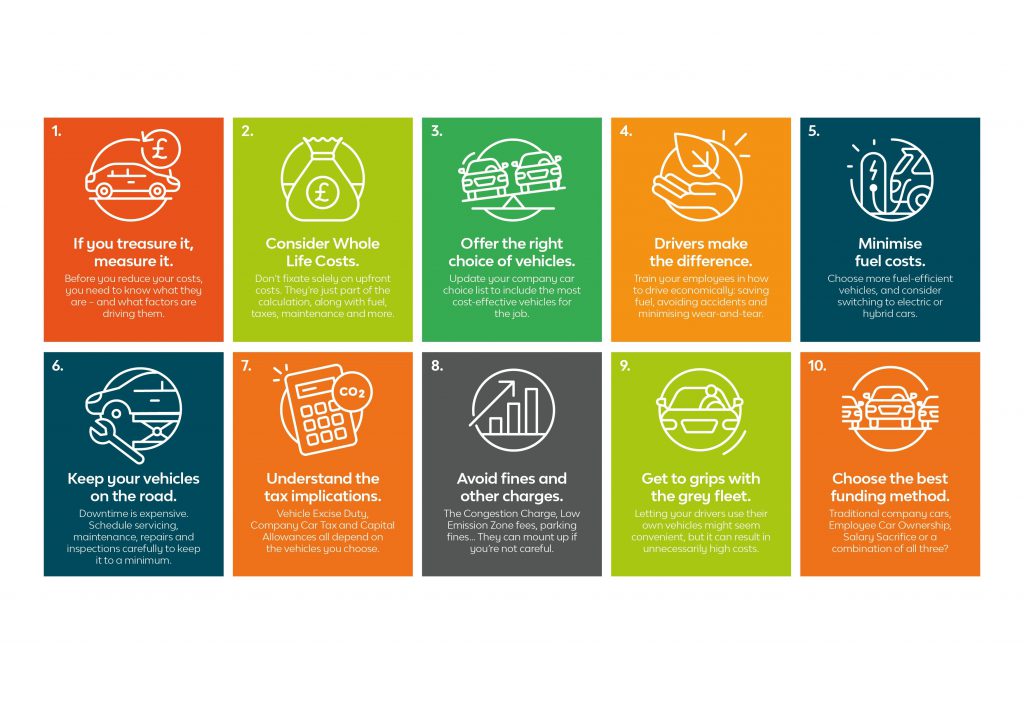 Top 10 cost-saving tips
1. If you treasure it, measure it.
2. Consider Whole Life Costs.
3. Offer the right choice of vehicles.
4. Drivers make the difference.
5. Minimise fuel costs.
6. Keep your vehicles on the road.
7. Understand the tax implications.
8. Avoid fines and other charges.
9. Get to grips with the grey fleet.
10. Choose the best funding method.
Fleet Costs 101