Faulty vehicles are the bane of every fleet operator. They can cost your business a lot of time and money while you wait for them to be fixed. In fact, the cost of having a van off the road can be as much as £1000 per day.
Even worse, they can cause accidents involving your drivers. According to the latest government figures, vehicle defects contributed to 1,687 accidents and 2,586 causalities on Britain's roads in 2016.
Daily van checks 
To help we've created a simple infographic reminder of the daily van checks to make. You can also download and print a high resolution version of the LeasePlan Daily van checks infographic here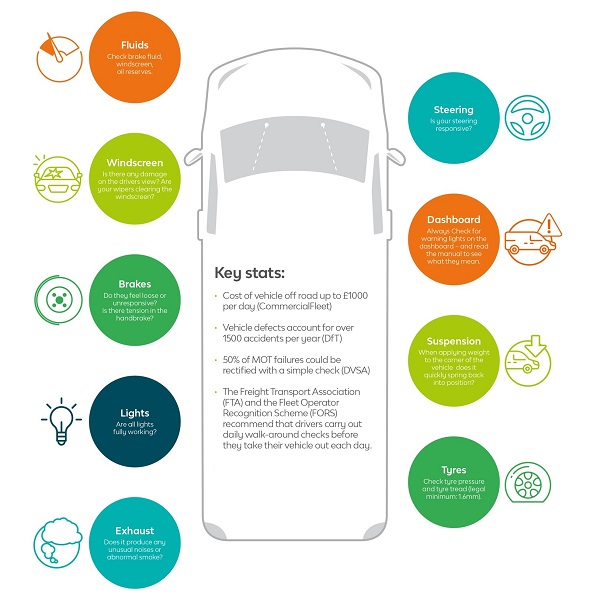 Find out more 
If you're interested in seeing how LeasePlan can help keep with vehicle compliance and safety take a look at My Vehicle Check – an app that lets drivers complete daily safety and compliance checks from their smartphone.
Get in touch
To get in touch with a member of our expert team simply complete our online form or call 01753 802448 – we're always happy to hear from you.
---
Sources: 
Cost of Vehicle Downtime : Commercial Fleet 
Reported Road Casualties Great Britain: 2016 Annual Report