A different direction – transport policies from the other manifestos
Written by Simon Mason | Posted on 27.04.2015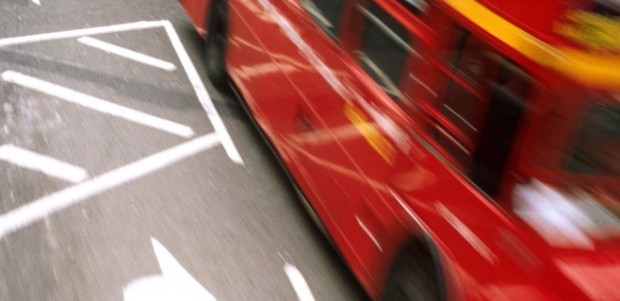 We've looked at the manifesto plans of the three main parties here. But what about the smaller parties?
Not even their most optimistic supporters would expect that UKIP or the Greens will form the next government. If the polls are correct, however, there is always the possibility that they could have a significant influence on – even, potentially, be part of – the next government, if the election does not produce a clear result.
As for the SNP, it's easy for voters in the rest of the UK to forget that they already are the government north of the border – and the polls suggest they are now set to pick up a large majority of Scotland's Westminster seats.
UKIP's headline position on transport is that it would scrap HS2 – the high-speed rail project that all three of the major parties back, but which may well be less popular with the public. UKIP's assessment of HS2 as a "flawed vanity project" and an "unaffordable white elephant" may well play well with those voters, especially if they live anywhere along the proposed route.
Indeed, the choice for voters whose number one priority is blocking HS2 appears to be between UKIP and the Greens, who also oppose the plans. Despite the fact that it is, for now, an entirely English project, the SNP supports it (because they argue that it should be extended to Scotland).
Of these three parties, the SNP will certainly – unless the polls are quite absurdly wrong – gain the most seats. Indeed, they currently look like winning about ten times as many as UKIP can hope for, and probably more than the Liberal Democrats. But we needn't look too closely at the transport policies in their manifesto, because the details are pretty sketchy.
There are good reasons for that. Transport is a devolved power; as well as local authorities having responsibility for most roads (as they do throughout the rest of the UK), Scotland's trunk roads and motorways are administered by Transport Scotland, rather than the Highways Agency. So the place for the Nationalists to spell out their plans in detail would be in the manifesto for elections to Holyrood, rather than Westminster.
And historically, SNP MPs at Westminster don't vote on purely English matters – though that could obviously change if they were to be part of a coalition. In Scotland, their main impact has been in introducing the Road Equivalent Tariff, which has brought in huge reductions in fares for ferries to the islands, and in their subsidies for rural, fuel dependent areas.
UKIP, meanwhile, have taken a sort of English Nationalist line. You might not have thought that roads policy had much to do with immigration and the failings of the EU, but Nigel Farage and his colleagues do.
Say what you like, UKIP's transport policy is consistent with the rest of the party's worldview; they've taken their own over-riding concerns and enthusiasm for what they see as the priorities of the ordinary voter, and applied them to roads policy.
So, on the getting-the-state-off-your-back front, we have a promise that speed cameras will only be placed in accident blackspots, and that councils will be prevented from using them to raise revenue. That, as it happens, though you wouldn't know it from the UKIP manifesto, is already the legal position – which will at least make it an easy pledge to keep, since nothing needs to be done to introduce it.
On the immigration and EU menace to our roads, there is the much-vaunted "Britdisc" – not really spelled out in the manifesto. There is, however, an intention to ensure that foreign freight vehicles would pay to use British roads. This could be introduced without breaching EU law, but only with some difficulty – but in any case, UKIP will presumably hope that all objections to legislation that contravenes EU rules can be rendered null and void by getting us out the EU. The other principal aim is the party's opposition to toll roads, and to any attempt to introduce road pricing.
Far and away the most detailed plans for transport, however, come from the Greens – as long as you bear in mind the fact that the chief thing they'd like to do is stop as much of it as possible. Their preferred pecking order for transport is 1) walking 2) cycling 3) public transport (trains, trams, buses, rail freight) 4) cars 5) HGVs and 6) flying.
To achieve this end, 10% of the transport budget will be spent on pedestrians and cyclists and the £30 billion currently earmarked for road-building will be spent on something else. Yes, all of it. Oh, and urban speed limits will be cut to 20mph (40 mph on main roads, and 55mph on motorways). Puzzlingly, despite opposing HS2, they "support in principle a new north-south high speed line".
Freight would be moved to rail, though they would prefer most goods not to be moved at all "by localising the economy", while there would be additional tolls for HGVs. Air travel would be taxed to "reflect its full environmental costs", and cars would be taxed on their emission levels when sold (an extension of the principle the tax disc is already designed to enforce).
But public transport would get its biggest ever shot in the arm, if the Greens have their way – that £30 billion they plan to save by halting all road-building would be spent on improving public transport over the course of the next parliament, something they hope will create 160,000 jobs, and bring fares down by at least 10%. Of course, the only poll that counts is polling day, but judging by the Greens' prospects of forming a government any time soon, it might be a longish wait for those particular buses and trains.