High Road or Low Road?
Written by Simon Mason | Posted on 02.07.2014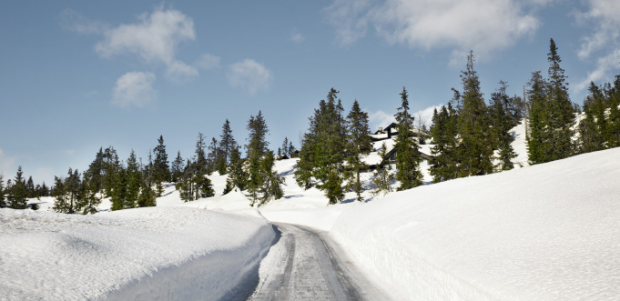 If Scotland chooses the road to independence in the referendum this September, no one can be quite sure what direction it will take next. Transport policy, like every other responsibility of the Scottish government, might not change very much, or it might be utterly transformed.
Transport, like most areas of policy other than defence, foreign affairs, macro-economic policy and (for some reason) broadcasting, is already devolved to Holyrood. And, again as with most other things, it has plenty of similarities and a few odd differences from the rest of the UK.
The current SNP administration is strangely difficult to pin down on transport, though – perhaps not very surprisingly – it is fond of saying that they would like to have an integrated transport policy and that only independence would allow them to create one.
Some of these anomalies are structural – the Scottish parliament has responsibility for passenger rail services, but not the rails they run on, for example. Others are due to Scotland's historical and geographic positions; to reach many international destinations by air, Scots must travel through London, as must many overseas visitors to Scotland, while the remoteness and small population of much of the Highlands and Islands pose obvious problems for road maintenance and makes their inhabitants reliant on ferries.
Other difficulties are much the same as transport policy in the rest of the UK. Edinburgh now has a tram service, but it was delivered years late and hugely over budget – but then, that is hardly unusual for transport infrastructure projects across the UK, either.
The SNP has a stated aim of making Scotland less car-dependent and makes much of its ambitions to ensure the country reaches its carbon emissions targets, which it claims are the most ambitious in Europe. The very next sentence of their last manifesto, however, declares: "We will continue the road-building programme we inherit".
On the basis of their historic manifestos, public statements by spokesmen and general political stance, the SNP's position has been in favour of re-nationalisation, or at the least, re-regulation, of rail and bus franchises. But this stance has softened during their time in office and in the run-up to the referendum, and these are now usually mentioned only as options, with other solutions still being up for grabs.
The cynical view of this position would be to say that there isn't a policy, or that Nationalists want to re-nationalise but are cagey about saying so in case the 'No' camp use it as ammunition against the independence bid. It's also fair to point out, as the Nationalists do, that if Scots vote 'Yes', all such decisions would be for a newly independent Scottish government to decide – and no one has any idea who would form that administration.
So what's the SNP record? During the current Scottish Government's period in office, the works to upgrade the M74 have been completed (and it is a very good stretch of motorway); there is a commitment to a Forth Replacement Crossing, and to creating a £3 billion dual carriageway for the A9 between Perth and Inverness.
The introduction of average speed cameras on that last road prior to what would be the largest transport infrastructure project ever conducted in Scotland has already caused friction between Westminster and Holyrood – though between individual members of the parliaments, rather than their administrations as a whole. Danny Alexander, the Chief Secretary to the Treasury, has objected to the new speed limits, which motorists have complained can add an hour to journeys from Dunblane to Inverness, but in his capacity as a Westminster constituency MP. Despite his Treasury role, he has no real influence over Keith Brown, the Scottish transport minister.
The clash illustrates one of the current anomalies of devolution, which is the inability of Westminster MPs from Scottish constituencies to affect much of what is undertaken by Holyrood MSPs. The other, similarly unsatisfactory, aspect of the "West Lothian Question", which remains unresolved decades after it was formulated by the former Labour MP Tam Dalyell, is that Scottish MPs can still vote on matters which affect only English constituencies.
Proponents of independence have been playing a tricky, and politically canny, balancing act between their claims of how much could change for the better with a 'Yes' vote, and at the same time attempting to reassure Scottish voters that aspects of the UK which many of them like (the Queen, the currency, the BBC, the NHS and so on) would stay much the same.
The truth is that no-one can possibly tell with certainty one way or the other, precisely because a vote for an independent Scotland would be followed by the election of a new Government in political territory which, by its very nature, would be entirely unknown. There would almost certainly be major upheaval in the structure of political parties – for one thing, Nationalists would have achieved their shared raison d'être, and would then have to turn their attention to other practicalities.
The current assumption is that an independent Scotland would have a government to the left of the rest of the UK, and the rhetoric of most (but not all) in the 'Yes' camp makes much of social democratic policies similar to the Nordic countries; public services, environmental causes, rolling back privatisation, and so on.
But then, the current assumption is that Scotland will vote by a small majority to stay in the UK. If the polls have got that wrong, it's impossible to second-guess what sort of administration an independent Scotland would elect, let alone work out whether it would nationalise the railways and ferries, expand its airports, sort out the atrocious potholes in Glasgow, open new toll roads, set up passport controls on its borders, or replace all its petrol stations with EV charging points.
ends