Ban benefits claimants from driving?
Written by Simon Mason | Posted on 28.01.2015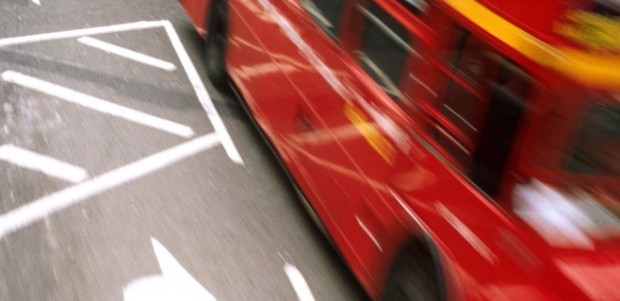 Every political party would love to come up with a foolproof, popular plan to ease congestion while saving taxpayers' money. Last week, Lynton Yates, the UKIP candidate for Charnwood in Leicestershire, and a member of Leicester County Council's transport committee, thought he'd come up with just that. He argued, in a leaflet handed out to constituents, that everyone in receipt of benefits should automatically have his or her driving licence suspended.
This measure – which he described as his party's "common sense policies and common sense solutions" – would, he estimated, take perhaps six million cars off the roads and remove the injustice of benefits claimants having "the privilege to spend the taxpayers' hard-earned money on a car, when those in work are struggling to keep their own car on the road".
As you know, this blog maintains an Olympian detachment from party politics and is scrupulously neutral. But it also believes that all sorts of proposals, no matter how outlandish they seem at first sight, can be valuable as a spur to debate. They can even become government policy.
As Tony Blair put it in his memoirs: "the change is proposed; it is denounced as a disaster; it proceeds with vast chipping away and opposition; it is unpopular; it comes about; within a short space of time, it is as if it has always been so."
Unhappily for Mr Yates, though, the rest of the world doesn't seem ready for his proposal. It was instantly ridiculed, not only by his political opponents – the Labour shadow health minister Jamie Reed said it showed that UKIP were "not so much a political party as a stag night out of control" – but even by his own bosses. A UKIP spokesman promptly declared that the idea was not party policy and wouldn't be in the manifesto. The next morning, the party suspended Mr Yates as their parliamentary candidate (though he remains a member and councillor).
But for all the vehemence of that slap-down, and despite the tendency of UKIP candidates to suggest policies which give the impression that they were dreamt up in the pub, and are then quickly disowned, perhaps it's worth looking at Mr Yate's bright idea.
The first point to make is that, no matter how much you may disagree with it on ideological grounds, or think it wildly impractical, there is nothing especially odd or objectionable about asking the question which lies behind Mr Yate's proposal. Why, after all, should those who struggle to pay to keep their own cars on the road fund benefit recipients to run a car?
One response is to say that those in work who struggle to feed their families still pay taxes, some of the money from which goes to making sure that those not in work can feed theirs. But, if we can second-guess Mr Yates's point from the tone of his leaflet, he clearly thinks that running a car is a different order of support. Certainly, well within recent memory, owning and running a car would have been seen as a luxury, rather than an essential household expenditure.
The question of whether a car is now classified as an essential expenditure is one on which many people will differ; quite affluent people, especially in London and other areas well served by public transport, might think it is not.
Others consider a car vital, notably those in rural areas, of course, but also in some cities – Peterborough, Colchester and Milton Keynes were recently named as places difficult to live in without a vehicle. Many would claim the same is true of cities as sizeable as Glasgow.
But no matter which side of that argument you come down on, Mr Yates's plan has a few more obstacles. The first is his term "benefits claimants", which includes quite a lot of people. In fact, it includes everyone who draws a state pension (47% of the welfare budget is spent on the basic state pension, and well over half of the total bill to working taxpayers is spent on the retired). Even if he didn't mean to ban everyone over the age of 65 or so from the road, though, many benefits claimants are in full time work.
Say, however, that one were to restrict it to the unemployed, is there not then a danger that those out of work, however briefly, would find it harder to get to job interviews, continue to take their children to school, set themselves up in business or a host of other desirable outcomes? All of which would cost taxpayers more in the long run.
The fundamental question – why should taxpayers, who may themselves be feeling pretty broke, fund the cars of those claiming off the state? – isn't an entirely unreasonable one, as a starting point for debate – no matter how you'd be inclined to answer it.
But the really tricky thing for Mr Yates's plan is that we don't, for the most part, dictate how those in receipt of any benefit spend the money. Some people may argue that we should, but that is a wider point.
For now, it's easy to imagine a household where, without a car, the cost of the weekly food shop, the school run, or the trips to the doctor or dentist, would be much higher. And for now, we allow benefit recipients to make those choices with their household budgets.
The political argument no doubt could be made for changing that system, but Mr Yates's big idea doesn't, at the moment, look as if it is either practical or useful. But if he's made people think about it as an option, and it gains support, that doesn't mean that – with the other factors taken into account – it couldn't be a popular policy in the future.
I think we have to conclude that it is, for just now, a silly idea. But it's an obviously silly idea because of the way things are currently arranged. It may not seem so silly if those policies, or the electorate's priorities, change. Politics is, after all, the art of the possible. And what seems nonsensical today sometimes becomes tomorrow's common sense.