The Ginger Prince has won the Iron Throne
Written by Guest Blog | Posted on 23.06.2015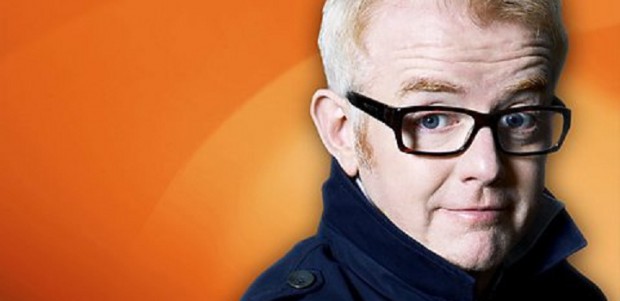 … but will old King Clarkson strike back?
There's lies, damned lies… and Top Gear claims and denials, to amend the famous Benjamin Disraeli quote.
Then again, there's no record of the 19th Century Prime Minister actually 'saying' the famous observation – though Mark Twain attributes it to him. Maybe the Huckleberry Finn author heard the same 'voices inside or outside his head' that Chris Evans accused Jeremy Clarkson of tuning into.
Once Top Gear was merely a brilliant BBC 2 car show, enjoyed by 7 million fans domestically and many more millions across the globe. It was a huge money-spinner for BBC Worldwide, the Beeb's commercial arm, raking in £50m a year. And everything was good… until the famous 'Steakgate' incident, which resulted in Clarkson, the show's driving force, having his contract cancelled.
Since the old King – and his two 'Hands of the King,' James May and Richard Hammond – have had their heads removed by shadowy enemies within the BBC , Top Gear has rivalled Game of Thrones for plots, schemes, denials and ruthless ambition and revenge.
After emphatic 100 per cent denials that he was interested in the job, Chris Evans has ended up on Top Gear's Iron Throne – or old leather car seat. But will his reign end with him re-uniting the show's demanding fan base? Or walking naked around the show's own Kings Landing, the Dunsfold Test Track with a female Septa ringing a bell behind him shouting 'Shame …. Shame … Shame…'?
Clarkson, May and Hammond have often been likened to an old rock band, touring the globe playing their favourite hits to adoring fans. Now the Top Gear 'band' has split into two factions, and it is more like two rival groups touring, one with new members but the old name, and the other with the original members under a different name.
Confused? It's not surprising.
Any hopes that 55-year-old Clarkson would return to the show, after a period of penance serving in the frozen wastes of the 'The Wall,' disappeared after he was likened to 'Savile' in a disastrous briefing by an unnamed BBC executive. Misquoted or not, taken out of context or not, being likened to Britain's most infamous celebrity child abuser stung Clarkson. He has vowed revenge and is still keen to see those responsible have their heads on spikes outside New Broadcasting House.
His 'Hands of the King' were offered their old gig back with the original Top Gear band – but refused. Or at least Hammond did. May wavered for a bit, after holidaying with Chris Evans in Monaco and being offered a chance to work with him. In the end, loyalty prevailed and he stuck with the 'King in exile' – and the chance to earn more cash from a new motoring show they are planning.
Enter the Ginger Prince – Chris Evans – long the pretender to the Top Gear 'Iron Throne' and King Jezza's anointed successor, even if he denied it. In fact the more he denied it, the more he became favourite to take over the gig. And just as he 100 per cent denied being interested, he got the job, worth £5 million over three years. That, as they say, is showbiz!
BBC executives, desperate to retain their cash cow, have given Evans free rein to shape Top Gear as he wants – bestowing the title of 'Executive Producer' as well as lead host.
But his talk of the need for more diversity – for female presenters and even a female Stig – suggests that the new incumbent misses a vital point about the old Top Gear. It was never just a car show. It wasn't about box ticking. It was about the chemistry between three presenters sending themselves up and having a blast along the way.
So 49-year-old car nut Evans has gone into overdrive, trying to re-boot and re-brand the old show – a show which worked brilliantly – in a classic case of it wasn't broke, so don't bother trying to fix it.
Meanwhile, the deposed king and his henchmen, lick their wounds in exile and plot their revenge. A revenge which could come sooner rather than later. The trio, plus executive producer Andy Wilman, have confirmed they are working on a new car show for an as-yet-unnamed broadcaster. And they have pledged to 'raise their game' and 'blow the new-look Top Gear out of the water.'
As one source close to the team put it: 'Top Gear is a huge show in the UK – but around the rest of the world it is Clarkson, May and Hammond the fans want to see.'
Clarkson said, in a line worthy of Thrones creator George RR Martin: 'I hope Chris enjoys running what, for the next couple of weeks, is the world's biggest car show.' He then dropped the bombshell revelation that a BBC executive had sounded out his return to the fold BEFORE Evans got the job – forcing his replacement to come out with his 'voices' jibe.
Three major companies are in talks. And, in a cheeky twist, the old team could re-name their new show Top Gear Worldwide or Top Gear America – or just opt for something completely different.
It promises to bring them great riches. If they sell it for the same cash BBC Worldwide did Top Gear, it could net them £50 million a year.
And so Top Gear fans face another period of sniping, denials and revelations, as Evans unveils his team – and Clarkson & Co. their new show. It is the story that keeps on giving. There'll be ratings comparisons and critiques of how Evans' shapes up.
But, at the end of the day, the viewers will be winners. Surely TWO versions of Top Gear has got to be better than none at all. Between them, there'll be something for everyone. Those liking the 'old hits' can see the old team. Those loyal to the Ginger Prince can tune in to his show.
To misquote another old saw: 'You CAN keep all of the Top Gear fans happy, all of the time.'
Guest blog by Nigel Pauley, a Fleet Street journalist, currently working at the Sunday Mirror.