[2016] Five observations about the Autumn Statement
Written by Matthew Walters | Posted on 23.11.2016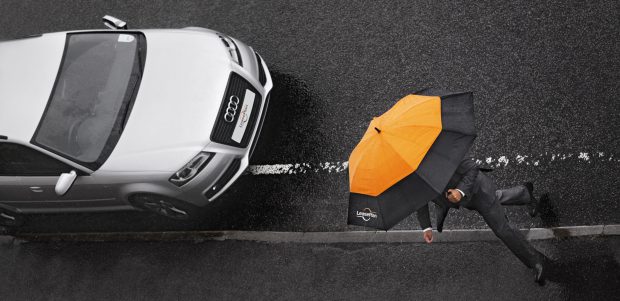 Last week, when we were anticipating Philip Hammond's Autumn Statement, we provided a list of five things to look out for. And, indeed, those are the five major talking points for the fleet industry today. Here's what we know about them now:
1. Growth downgrade.
As we predicted, the Office for Budget Responsibility has downgraded the growth forecasts that it publishes alongside these budgets. While the economy is due to grow by 2.1% this year, slightly up from the 2.0% forecast in March, its performance isn't expected to be quite so good in subsequent years. As our graph below shows, the forecast for next year is now 1.4%, down from 2.2% in March. The forecast for 2018 is now 1.7%, down from 2.1%.
Why is this? According to the OBR, it's in part due to lower consumer spending caused by the deprecation of the pound and the resultant inflation. It also expects 'continuing uncertainty following the EU referendum to depress business investment and GDP growth.'
2. New fiscal targets.
That growth downgrade puts the brakes on the Government's deficit reduction plan. Instead of eliminating the deficit by 2020, as the Conservatives promised in their General Election manifesto last year, Philip Hammond now intends to borrow £21.9 billion in 2019-20 and £20.7 billion in 2020-21 – as our second graph shows.
Instead, Hammond has set himself three new targets: to cut the structural deficit to less than 2% by 2020-21; to have Government debt falling as a proportion of GDP in 2020-21; and to keep welfare spending in 2021-22 below £126 billion.
3. Salary Sacrifice.
We set out our position on Salary Sacrifice before the Autumn Statement and we will do so in longer form shortly. For now, let's just ask the question: what does Philip Hammond's announcement mean? For cars gained through Salary Sacrifice schemes after April 2017 the rules are changing from the well-understood Company Car Tax framework to a more complex charge based on the higher of the salary sacrificed or the taxable value of the car. It is important to understand that this not only applies to traditional Salary Sacrifice cars but also to the practice of cash in lieu of a company car, as HMRC will no longer make any distinction between the two practices.
But there will be two crucial exemptions. Anyone who already has a car through Salary Sacrifice will not feel the effect of the changes until 2021. And ultra-low emission vehicles (currently 0-75g/km) will not be touched by them either.
Incidentally, this isn't the only way that the Government is trying to encourage greener motoring. The Autumn Statement documents also contain brief mention of new, lower Company Car Tax bands for ULEVs from 2020-21. 'The appropriate percentages for zero emission cars will be 2%, while those for cars with CO2 emissions between 1g/km and 50g/km will vary between 2% and 14% depending on the number of zero-emission miles the vehicle can travel. Whilst the measures are welcome, what is perverse is that the same zero emission vehicle would have been taxed at 16% in 2019 and then drops to 2% the following year.
4. Fuel Duty.
George Osborne kept Fuel Duty frozen at 57.95 pence per litre since March 2011 – and now his successor has followed suit. Fuel Duty will be maintained at that level next year. This remarkable and welcome situation is contextualised by our graph below. The other factors behind petrol prices will rise and fall, as they have done for years, but Fuel Duty will remain a constant.
5. Infrastructure investments.
Hammond has gone big on infrastructure. There was £3.7 billion for housing, £1 billion for broadband and 5G, and £4.7 billion for R&D. But, so far as motorists are concerned, two particular announcements stood out. Hammond has topped up the Government's multi-£billion programme for renovating Britain's roads with an extra £1.3 billion – as well as £27 million for the development of a special 'expressway' between Oxford and Cambridge, to help monetise that area's research capabilities. He has also stumped up £390 million for various schemes related to electric and autonomous vehicles.
This is very welcome investment. Money may be tight within central government, but, as the previous Chancellor also discovered, there are few more effective ways to spend it than on improving the nation's infrastructure. Not only do we get new, shiny things in the end, but we also get jobs and other economic activity in the meantime.
You can find out more in our LeasePlan Autumn Statement Briefing document containing more detailed analysis of the Autumn Statement.
---
For further information please speak to your LeasePlan Account Manager or a member of the LeasePlan Consultancy Services team on :
Tel:  0344 371 8032
Email: consultancyservices@leaseplan.co.uk