Autumn Statement & Spending Review: 10 Observations
Written by Simon Mason | Posted on 27.11.2015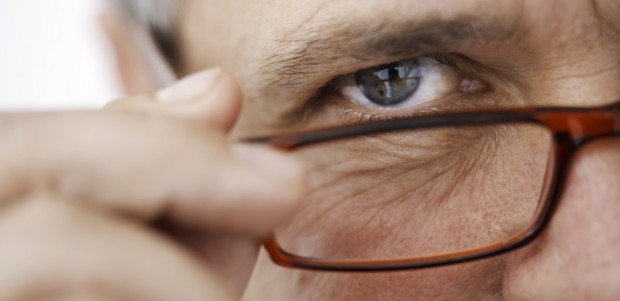 Ten further observations about the Autumn Statement and Spending Review
The Internet is awash with responses to George Osborne's Autumn Statement and Spending Review, including our own. But what harm will another handful of observations do? Here are ten that, hopefully, cover most of what you need to know:
Osborne found an extra £27 billion…
The most significant story to emerge from the day was contained within the Office for Budget Responsibility's supplementary Economic and Fiscal Outlook document. Turned out, the Government's independent forecast body had previously underestimated the amount of tax revenue that was being raised, and overestimated the amount of debt interest being paid – so the nation's finances are actually in a better position than expected. How much better? £27 billion across the five years from 2016-17 to 2020-21.
…and then spent most of it…
Except this £27 billion improvement is to what the OBR calls the 'underlying forecasts' for the period. Which is to say, we'd be borrowing £27 billion less than was forecasted in July's Budget – if Osborne had left the public finances well alone. But Osborne didn't leave the public finances well alone. He introduced policies that added about £18.7 billion to public sector net borrowing. This was an Autumn Statement that raised borrowing levels above what they would have been otherwise.
…on lessening his cuts
How did Osborne spend it? In plenty of ways, but two stand out. The first was the complete reversal of the £4.4 billion of tax credit cuts that he had announced in his July Budget, and which have suffered the ire of the Commons since. The second was a partial reversal of the cuts to departmental budgets that had been expected for this Parliament. Just look at the graph on page 22 of this document for a sense of it. The cuts to departments' budgets have become much shallower over time.
But the Chancellor is still meeting his fiscal targets…
It ought to be emphasised that, despite this relaxation of his fiscal programme, Osborne is still cutting spending overall – and bringing borrowing down over time. According to the latest forecasts, he remains on course to meet his two main fiscal targets. The first is to deliver the budget from deficit by the end of 2019-20; it's currently expected to have a surplus of £10.1 billion in that year. The second is to have our national debt declining as a percentage of GDP in each year to 2019-20; it's currently expected to do just that.
…apart from one
But there's another, less well-known fiscal target: the welfare cap. According to this, spending on various benefits shouldn't exceed the totals forecast back in July, allowing a bit of room for errors in those original forecasts. But now, thanks to Osborne's retreat on welfare cuts, as well as to some revisions by the OBR, it's expected that the cap will be breached in three of the five forecast years: 2016-17, 2017-18 and 2018-19. It's also perilously close to being breached in the remaining two: 2019-20 and 2020-21. The Chancellor appears to have given up on this target already, only a few months after it was first set in place.
Remember: forecasts can be wrong in bad ways
The situation with the welfare cap is a reminder of how expectations can be dashed. Sometimes this works out in the Chancellor's favour, as it has with that extra £27 billion in the OBR's latest forecasts. But sometimes it works against him. At the beginning of the last Parliament, it was forecast that the deficit would be eradicated by now – yet the sorry state of the economy soon put paid to that hope. In this Parliament, it remains to be seen whether economic growth will sustain Osborne's fiscal targets. Anything from war in the Middle East to financial difficulties in China could upset his plans again.
Tax, tax, tax
Osborne may have lost money from his spending decisions, but he made some of it back from taxation. This Autumn Statement raises about £20 billion of extra tax revenue across the next five-and-a-bit years, as set out on page 113 of this document. The biggest single measure is the Apprenticeship Levy that will be introduced in April 2017. This will, apparently, go towards funding three million apprenticeships – but companies will fear that it's just a straightforward payroll tax. Those companies with a wage bill of over £3 million will have to hand over 0.5 per cent of it to the Exchequer.
Osborne's first move against diesel?
The Chancellor's tax-hungriness also impinged on company car drivers. As Matthew Walters pointed out on Wednesday, his decision to postpone the removal of the 3 per cent surcharge on diesels until 2021 was a horrible surprise – not least because those affected were expecting it to be removed in 2016, and may have chosen their cars accordingly. And it leaves us with the question: will Osborne now do more to act against diesel vehicles? He's being urged to do so by the Supreme Court, Boris Johnson and many others. The Autumn Statement may have just been the start.
Infrastructure-a-rama
One of the most important political developments of the last Parliament was Osborne's conversion towards infrastructure. He began it by matching Alistair Darling's severe cuts to capital budgets; he ended it by announcing some of the biggest capital spending projects in decades. This latest Autumn Statement continued that journey. The Chancellor made sure to highlight the Government's capital investment budget for the next five years – £61 billion – which is £20 billion higher than it was for the previous five years. And he also announced a new, permanent fund for dealing with potholes. He must be a reader of this blog.
The race to be Tory leader
There is more that can be said about the detail of the Autumn Statement, and we will get onto it in coming weeks. Until then, a note about the politics of the occasion. Now that we know David Cameron is standing down before the next election, it is difficult not to see Osborne's interventions within that context. Here, he softened his reputation as the Austerity Chancellor and undid some of the unpopular decisions of Budgets past. It's almost as though there's a leadership contest coming.