Should we invest in new roads?
Written by Simon Mason | Posted on 27.11.2014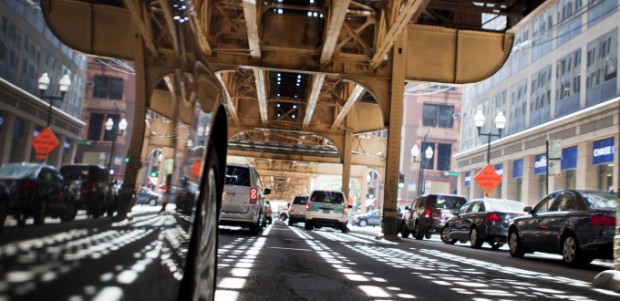 David Cameron's announcement to the CBI that the government intends to introduce a long-term strategic plan for the roads network sounded, at first, like encouraging news. Large sums of taxpayers' money for investment in infrastructure are certainly the kind of thing that the CBI likes to hear about, and the widespread assumption that such projects encourage growth is not confined to Britain's business leaders.
The Prime Minister's claim that it will be "the biggest, boldest and most far reaching road improvement programme in four decades" may be easier to scrutinise when we know more of the details, which are due to be announced in the Autumn Statement.
The intention is to spend £15 billion over the course of the next parliament – but of course that depends, first, on the Conservatives being re-elected and (an even more obvious obstacle) whether there will be any money available. Despite the Coalition's rhetoric of austerity, many of the planned cuts in government spending are still to come, and Britain's debt has actually increased.
Another question is whether we may actually have reached, or even passed, what some analysts call "peak car". A study for the OECD found that car ownership amongst young adults was in decline in the UK (and in the USA, where the number of American without driving licences has been rising for every group younger than 50 since 1983).
On that evidence, it can be argued that if car use is declining, and the government wants to meet its stated objectives on the reduction of emissions, building new roads and adding extra lanes to motorways may not be the best use of the money. (Assuming, once again, that the money can be found.)
Recent reports suggest that there is a £12 billion backlog in the money for repairing potholes and other damage to the existing road network – a sum which is half the total of the government's stated budget over this parliament and the next. And getting those repairs right may be a bigger money saver in the longer term than hoping for additional growth from new roads.
It's estimated that local authorities have already forked out £5 million in compensation over the past two years, and that one in six motorists has experienced damage as a result of poorly maintained roads. Besides this cost, there is the forecast from the Institute of Fiscal Studies that revenue from road taxes will reduce by £13 billion every year by 2029.
The brave solution to both road maintenance and new road building might be to let drivers put their money where their mouths are, and see what their priorities are, rather than attempting to repair the existing network and expand it from general taxation.
That would probably involve our old friend road pricing, which we've previously pointed out is playing an increasing role in most analysts' predictions for future funding.
There's no surer, or more cost-effective, way to test the old line from Field of Dreams – "If you build it, they will come" – than to let people know that when they do, there will be a charge.