The Sharing Economy
Written by Simon Mason | Posted on 06.11.2013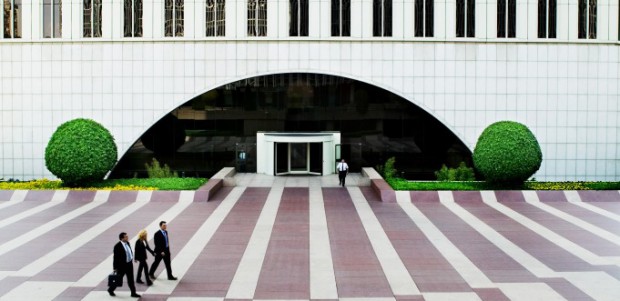 Shared use of some resources – particularly expensive items – has a long history and has taken many forms, dating right back to common grazing and community mills. Transport has always been an obvious area for co-operation, and it encompasses everything from car-sharing between commuters to company pool cars and fleets. Indeed, when one thinks about it, even public transit systems and taxis are examples of people choosing to share and divide costs.
One of the most obvious consequences of the digital revolution has been the ability to expand this model into all sorts of new areas. First, and most obviously, it is now easier than ever for people to find things they would like to rent or borrow, or to find people who would like the temporary use of items which you already have. What's more, the technology which makes it easy for these two groups to identify their mutual interest and get in touch with each other also makes it simpler than ever to exchange payment.
The net effect has been to make shared resources a more attractive and realistic option than they have been than at any time since the Industrial Revolution. For most of the last century or two, what economists identify as transaction costs have made such deals uneconomic, and so they tended to be limited to informal arrangements with neighbours – borrowing ladders or lawnmowers, or taking it in turn to pick up the children on the school run.
But, just as standardised shipping containers made transportation costs a negligible factor in the total price of manufactured goods, and encouraged globalisation, the digital revolution, and the development of structures for micropayments, has made pooling resources a viable prospect.
There are already schemes to facilitate house-swaps around the world, or those like Airbnb which allow people to rent out their homes. Local groups, such as Freecycle, on which you can offer unwanted goods to others living nearby, are using the net to offer greater community services. Meanwhile, the growth of streaming and subscription services such as Netflix and Spotify has meant that many consumers, particularly younger ones, are quite comfortable with the idea of renting or accessing data as and when they need it, rather than owning a physical copy of a piece of music or a film.
Unsurprisingly, there have also been a number of schemes to encourage car-sharing, or to allow customers to rent cars directly from their owners, rather than from a company. But this is no casual offer of a lift; it's a possible model for a potentially huge shift in the way we perceive car use.
Uber, one of the companies to have explored this sector, recently acquired more than a third of a billion dollars worth of venture capital to develop its model, with $258 million of it coming from Google Ventures. Competing on-demand car services, mostly based in the USA, such as Lyft and Hailo, have also recently been attracting significant investment.
There are all sorts of issues, from insurance and liability cover, to the implications for owners' personal taxes, which such ventures raise. And it is not yet clear whether the regulations which, in many cities, cover private car hire and taxi firms, for example, would apply to this model. But since this is the single biggest commitment Google Ventures has yet made, there is clear evidence that some investors are seriously thinking about the prospect that access to a car may soon require ownership of no more than a smartphone and an app, rather than the vehicle itself.