Responding to the Chancellor's Spring Statement; Matthew Walters, Head of Consultancy Services, LeasePlan UK commented:
On the economic forecasts:
This Spring Statement has been overshadowed by Brexit – and its economic forecasts must be considered in that context too. The uncertainty caused by Britain's impending departure from the EU has already hit economic confidence, and that uncertainty is unlikely to stop any time soon. Today's anaemic growth forecasts might have to be downgraded in future.
However, the fleet industry is well-placed to overcome these economic challenges, just as we have overcome similar challenges in the past. Not only did we account for over half of all new car sales in 2018, but we are also leading the adoption of cleaner motoring technologies.
On Worldwide harmonised Light vehicles Test Procedure (WLTP) and vehicle taxes:
The new emission testing regime – also known as WLTP – is an important part of the shift to greener motoring. However, its staggered integration into the tax system has created a lot of confusion and concern for fleets and their drivers. The use of NEDC-correlated figures, until WLTP figures apply from April 2020 onwards, means that some motorists are facing unexpected tax hikes.

Thankfully, with the review he announced at last year's Autumn Budget, the Chancellor has shown that he is listening to the fleet industry's concerns – although we don't yet know how he is acting. In a Written Ministerial Statement (WMS) published alongside today's Spring Statement, Philip Hammond confirmed that the review's conclusions will be revealed in the coming months.

It seems as though the Chancellor – like the Government – has been distracted by Brexit and has had to postpone some of his announcements. Indeed, the WMS feels like a list of things the Chancellor would have rather been focussing on had the spectre of Brexit not been looming large. That said, fleets and drivers need confirmation of how the WLTP regime will be dealt with in regards to vehicle and company car taxation as well as capital allowances. We urge Hammond to stick to the commitment he has set out today even though 'over the coming months' is a little vague.
On Company Car Tax:
Philip Hammond would probably say that the Spring Statement is not a time for big announcements. However, there is one big announcement that he should have made today but didn't: the rates of Company Car Tax for 2021-22 and 2022-23. It's outrageous that we weren't told these rates years ago, and yet we're still waiting. This means that fleets and motorists cannot properly prepare for the years ahead, which is particularly worrying at a time of such economic uncertainty. The Chancellor needs to reveal the rates as soon as possible – preferably even ahead of this summer's draft Finance Bill.
---
About the author:
Matthew Walters is Head of LeasePlan UK Consultancy and Customer Data Services and has been with LeasePlan for over 14 years.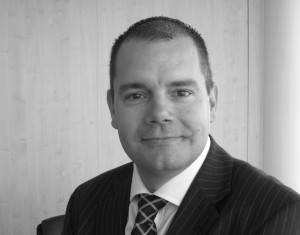 Sources and further reading: 
According to the Society of Motor Manufacturers and Traders (SMMT), 51.7% of all new car registrations in 2018 were accounted for by the fleet sector.
As of 1st September 2018, all newly registered cars have had to undergo the Worldwide Harmonised Light Vehicle Test Procedure (WLTP) to test fuel consumption and CO2 emissions. This regime replaces the old New European Driving Cycle (NEDC). However, the Government is waiting until April 2020 until it switches over to WLTP figures for the purposes of calculating taxation. In the meantime, new vehicles that have undergone the WLTP will have their emissions data converted to 'NEDC-correlated' figures. It's estimated that these NEDC-correlated figures could be 10% higher than the previous NEDC figures. For more information, please watch LeasePlan UK's webinar on the new emissions tests.